Releases
Partykrasher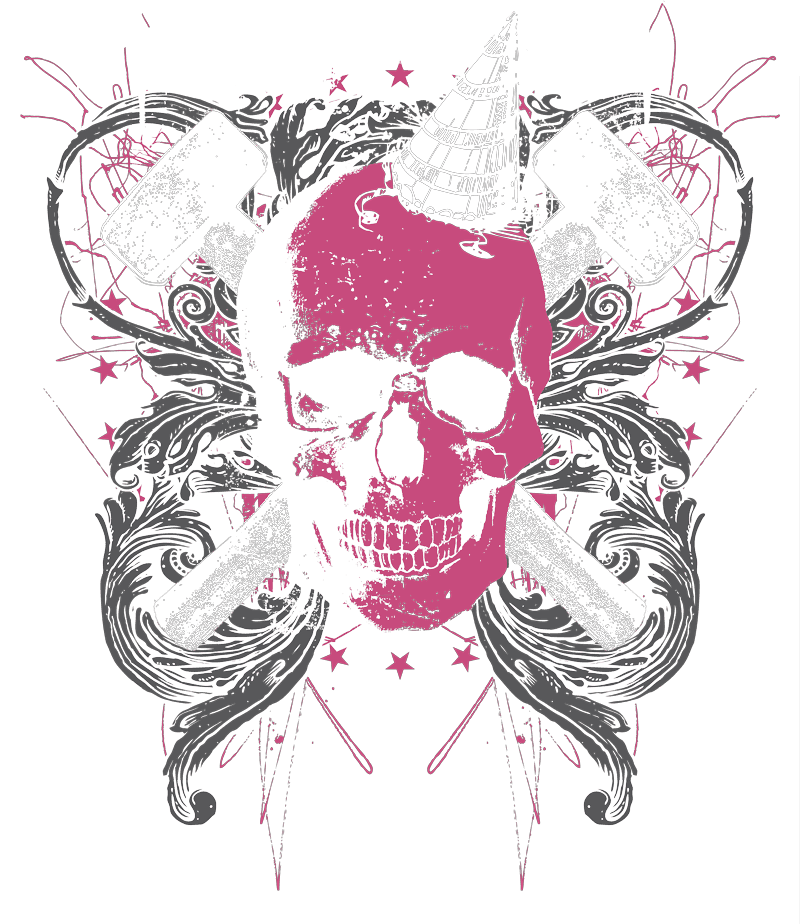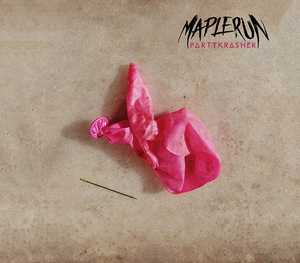 Maplerun's album "Partykrasher" (2017) has been produced & mixed by legendary producer and 3 time Grammy award winner David Bottrill (Tool, Muse, Placebo, Smashing Pumpkins) and Mastered by Justin Shturtz (Sterling Sound NY). The album received astonishing reviews and the band toured extensively for its promotion throughout Greece (2017) and Canada (2018 & 2019), while also delivering impressive performances on world renowned festivals (Rocklahoma USA, Rockwave Festival).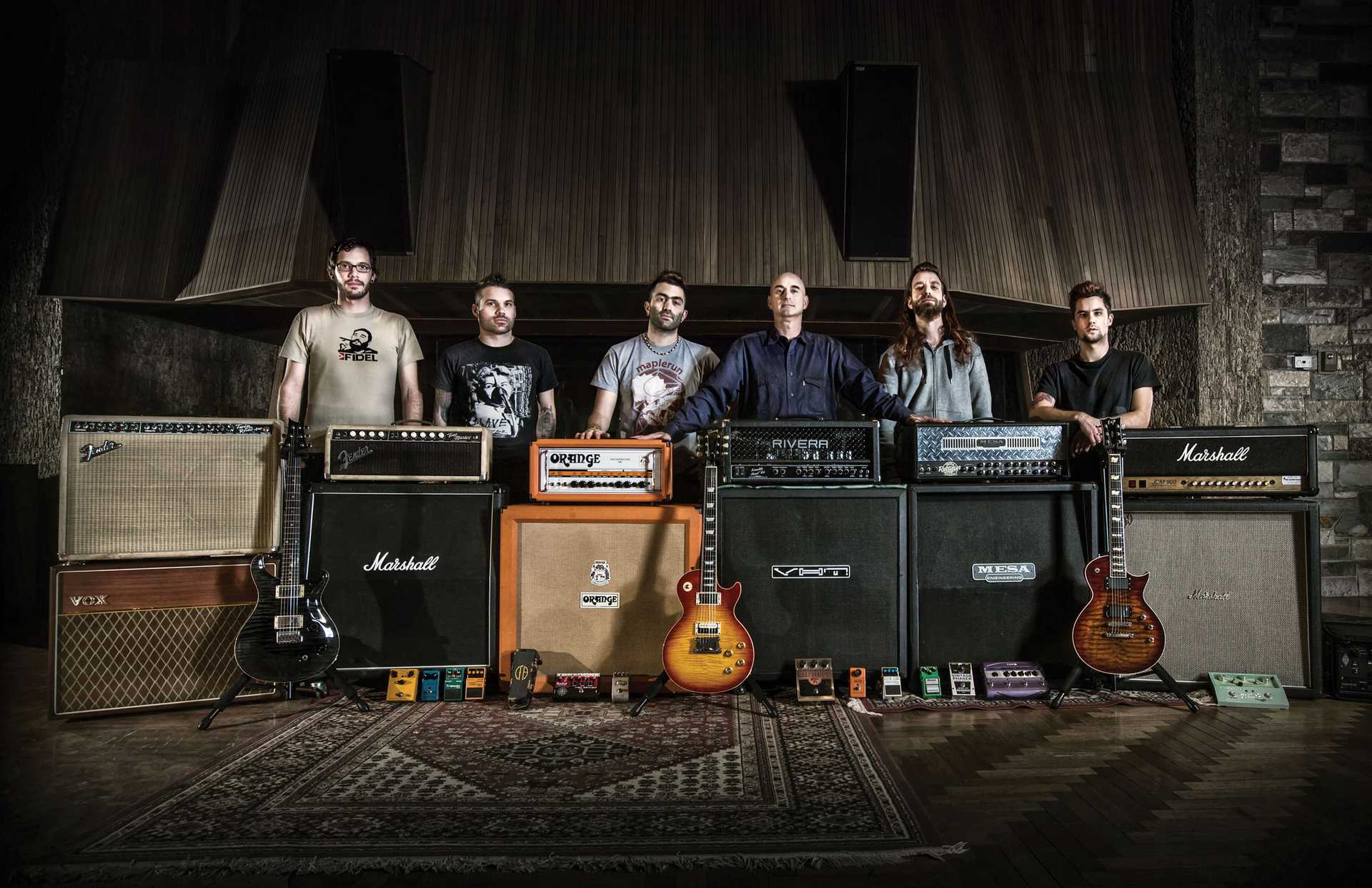 ---
The band rocked Rocklahoma Festival 2018 and toured Canada (2018 - 2019) as guests on RISEUP TV Tour – a Canadian TV Series that showcases the life of international artists on the road.
---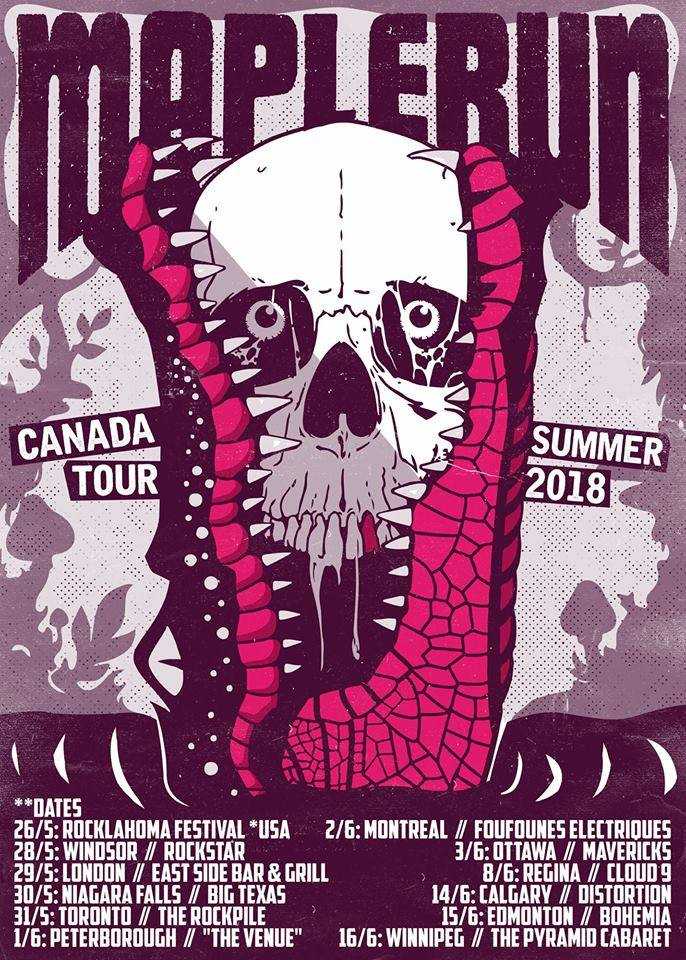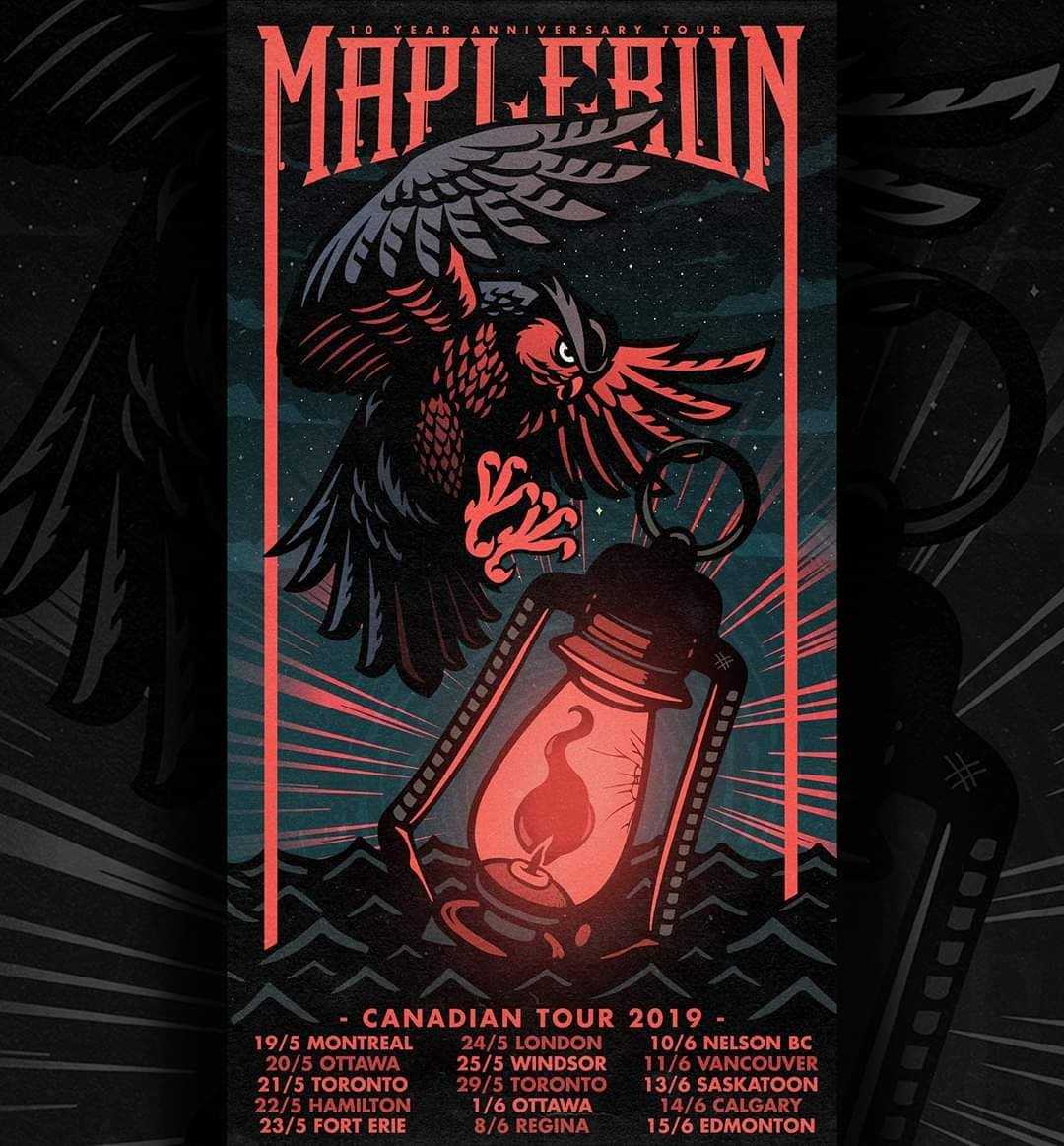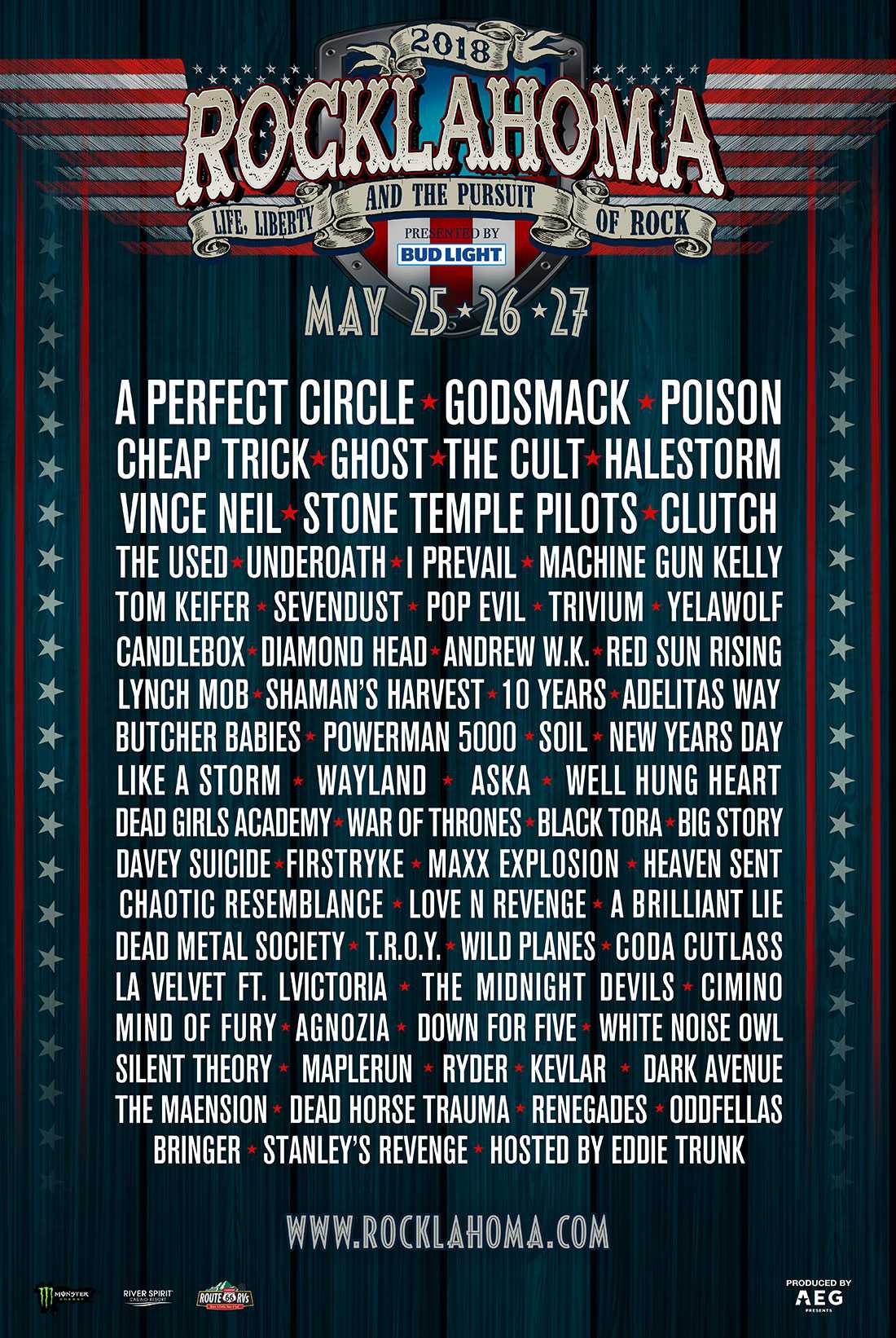 ---
Maplerun headlined MONO METAL Open Air Festival 2017 and UNDER THE QUARRY METAL FESTIVAL 2017.
---


---
Through May & June 2017 the band played a series of shows for the promotion of "Partykrasher" – the tour dates included supporting BLAZE BAYLEY (ex-Iron Maiden, Wolfsbane) for the Greek leg of his European Tour as well as a live appearance in ET3 Volume Sessions (National Greek TV)
---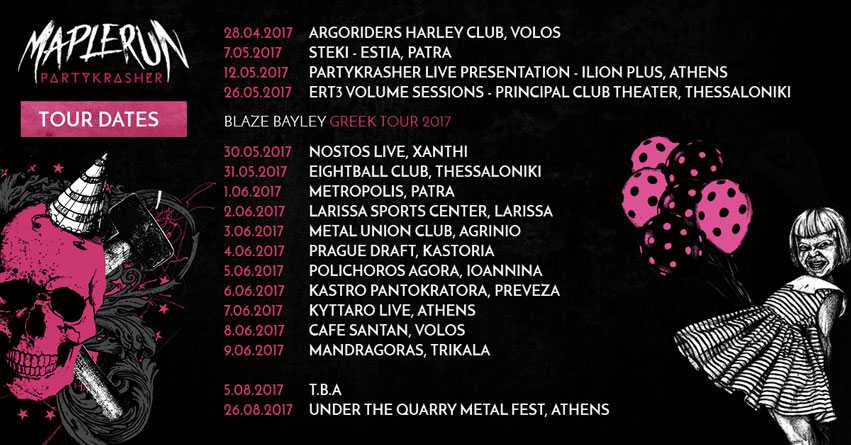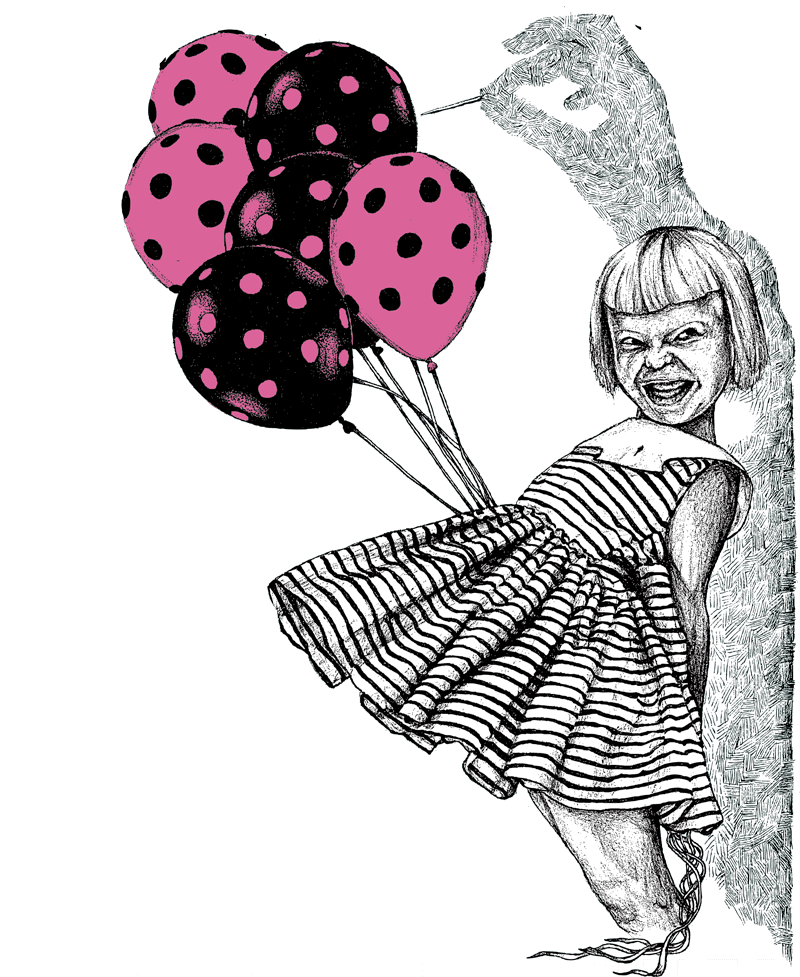 "Partykrasher is an album that gets your attention from the beginning until the end with its compositions and energy. Maplerun take huge steps ahead and show us that if they continue working like that, a bright future awaits them. Soon they will start touring, so if you have the chance don't miss them. They are one of the best Greek live acts that anyone can see"

---

ROCKPAGES.GR

Webzine
Restless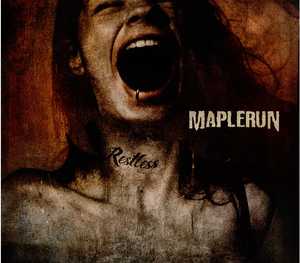 Restless is Maplerun's second album (2012). Recorded between 2010 – 2011 a much heavier album than the band's debut "House on Fire" with a full range of dynamics in every song. The band have blended all their major influences in a more mature songwriting style and present 12 new dynamic songs with a brand new modern sound and direction. "Restless" is mastered by Ted Jensen (Metallica, Rolling Stones, Green Day, Muse, Madonna) in Sterling Sound Studios (New York) and the artwork is designed by Travis Smith (Avenged Sevenfold, Opeth, Nevermore). Maplerun's official music video for "Bombs" (2014) is sponsored by Redbull.
---
The band's second album "Restless" was hosted in Metal Hammer Greece magazine (October 2012), receiving astonishing reviews.
---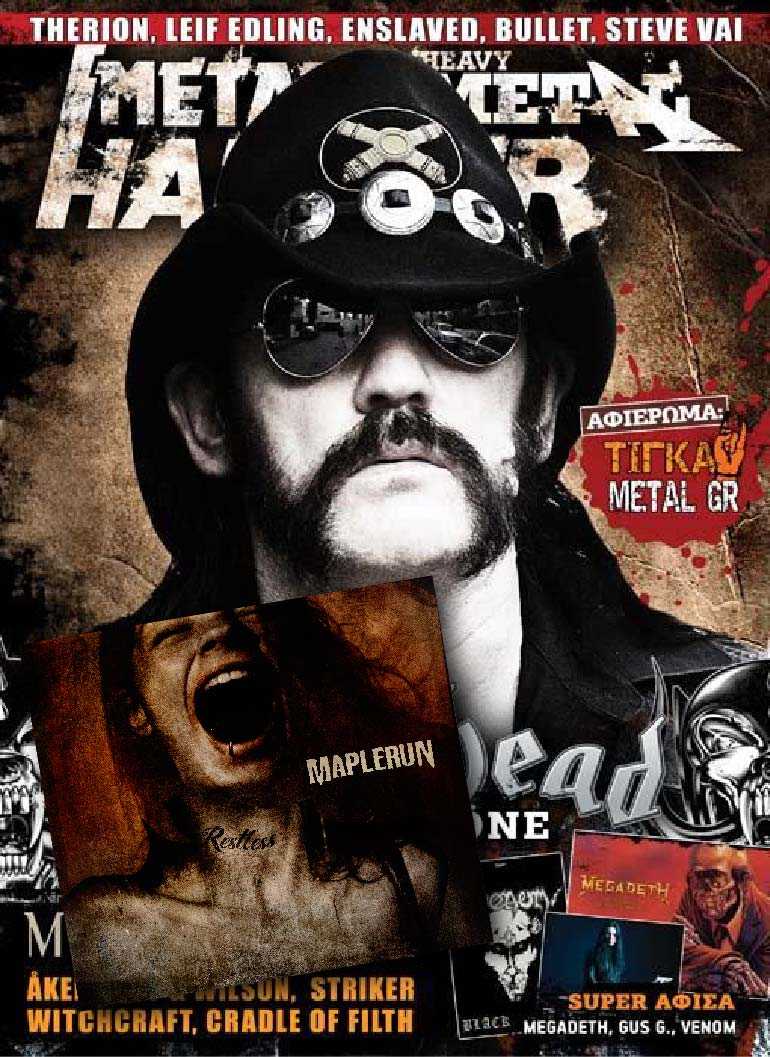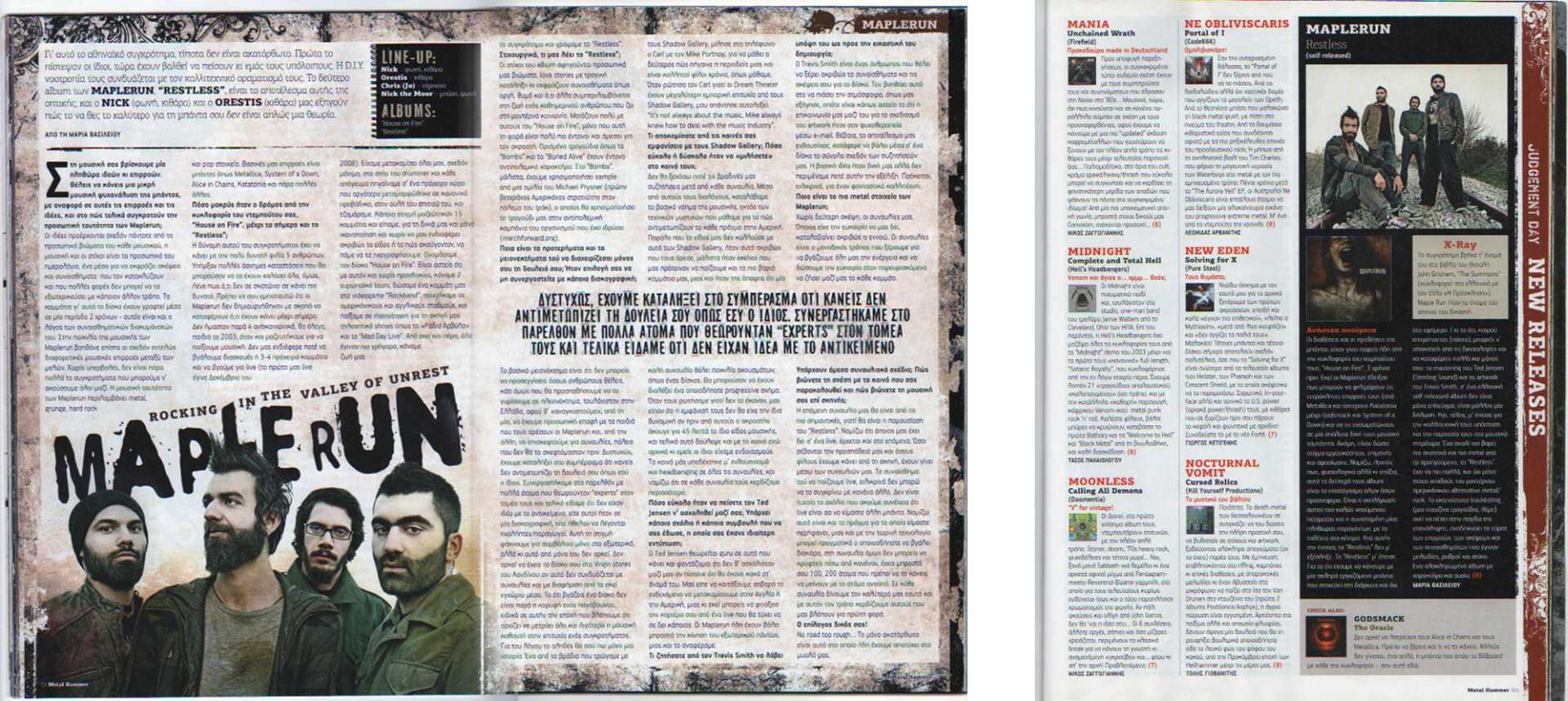 "Maplerun's Restless did not surprise me. Restless convinced me… that we are dealing with a hard working band that aims at endurance and is not ephemeral. One step heavier, darker and more metal than their previous album, Restless has a lot to say and not only to fans of modern American alternative metal/rock. A complete album with character and essence."

---

METAL HAMMER (GREECE) RATING 8/10

October '12/ Issue 334
---
Maplerun supported the Swedish band KATATONIA on February 2013 in Athens as well as DAVE LOMBARDO's (ex – Slayer) group Philm in April 2013. The band also played HARD ROCK HELL festival in Ibiza (Spain) in May 2013. The band played a UK Tour supporting AMERICAN HEAD CHARGE and RSJ in November 2013.
---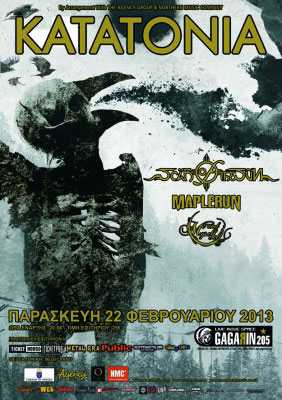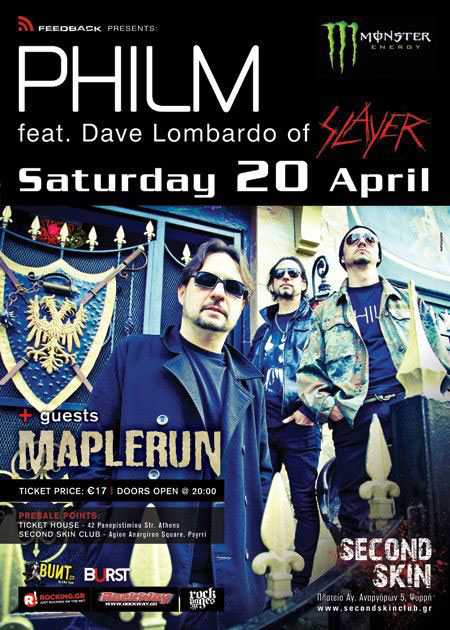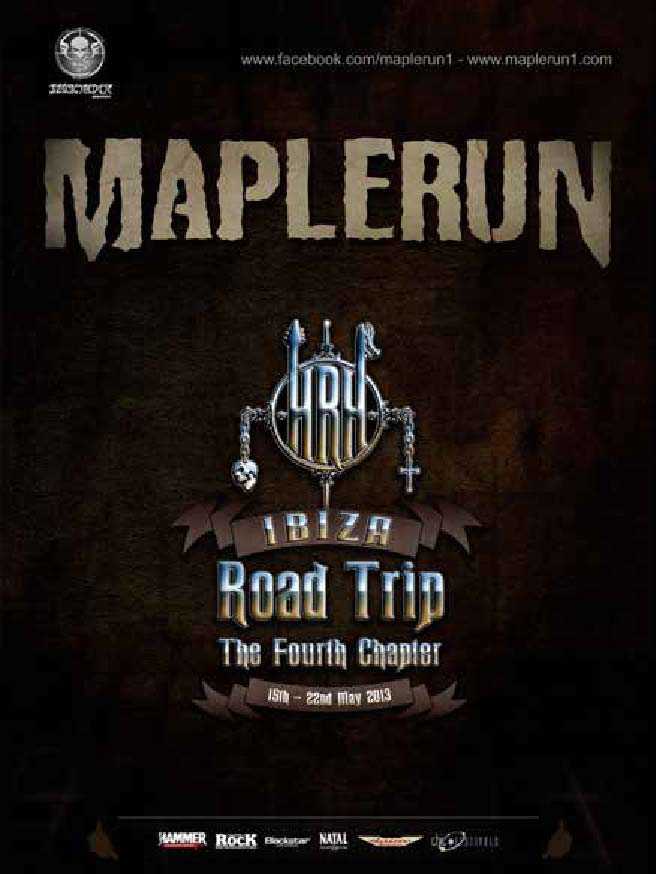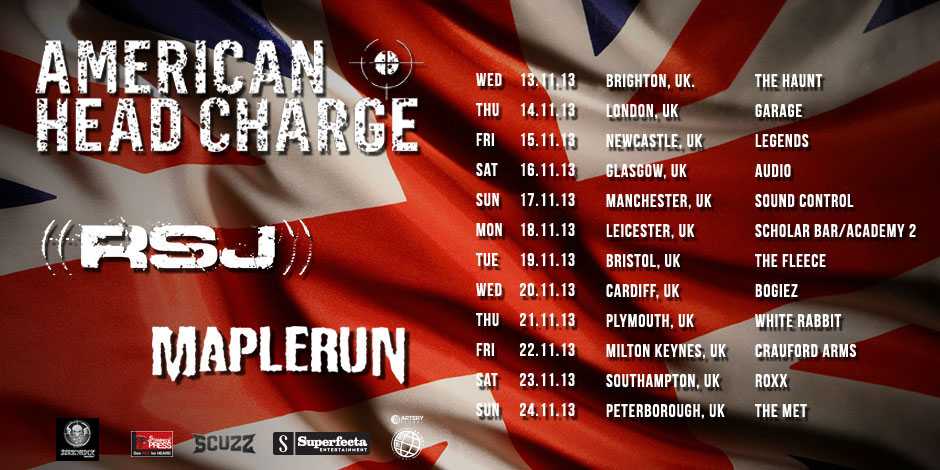 "An interesting combination of nu-metal, modern and alternative rock, implemented at its best - presented to the listener with a lot of feel- ing...The formation around the very charismatic front man Nick who ́s gifted with a great voice, creates the balance between a pleasant kind of hardness and easy listening...The title track named "Restless" could surely pass even the most critical jury. A rocking masterpiece without equal. Other bands could really take a leaf out of their book... Conclusion: It doesn't always need to be "superhard" to be pleasant! "Maplerun"- are for me the best Greek export when it comes to music."

---

METALUNDERGROUND WEBZINE (AUSTRIA) 4/5

November '12
---
Maplerun toured Europe with Skindred & Soil in February 2014 and also played Hammerfest VI festival in March 2014.
---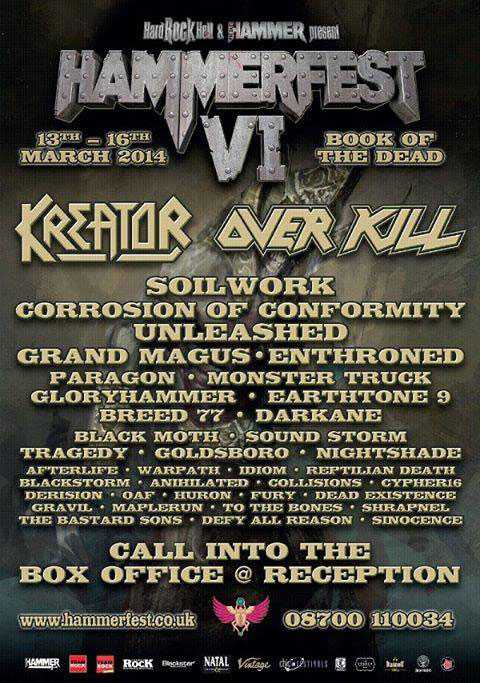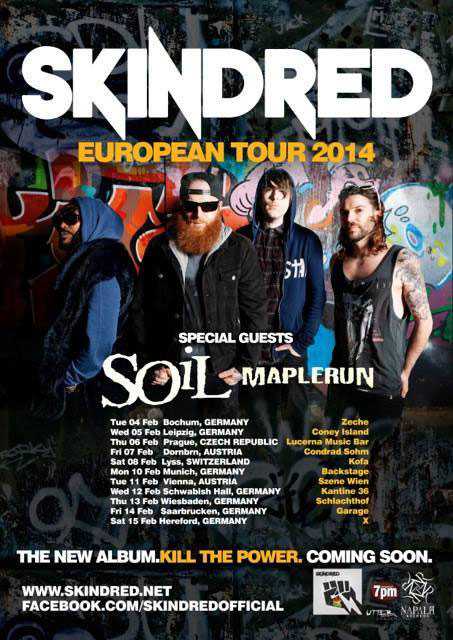 House on Fire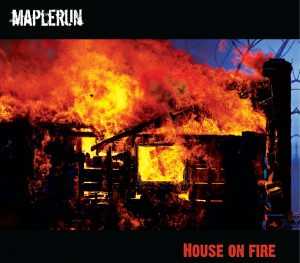 The band spent 4 months between September and December 2007, in order to record what would be their debut album called 'HOUSE ON FIRE'. The album, produced by the band itself, allowed Maplerun to appear live on Greek television (Mad Day Live on Mad TV and Radio Arvila on Ant1 TV). The band received significant radio play and toured Belgium in November 2009 as well as Greece in spring 2010 and winter 2011. Since then, Maplerun's video for their single 'For You' is being broadcasted on MTV Greece and the band inked a management deal with the host of 'Headbanger's Ball' which is presented on MTV Greece.
"…Already British radio stations have picked up on Maplerun's rough edged hard hitting Nu-Metal and the future looks good. Watch out for them."

---

METAL EXPRESS RADIO

NORWAY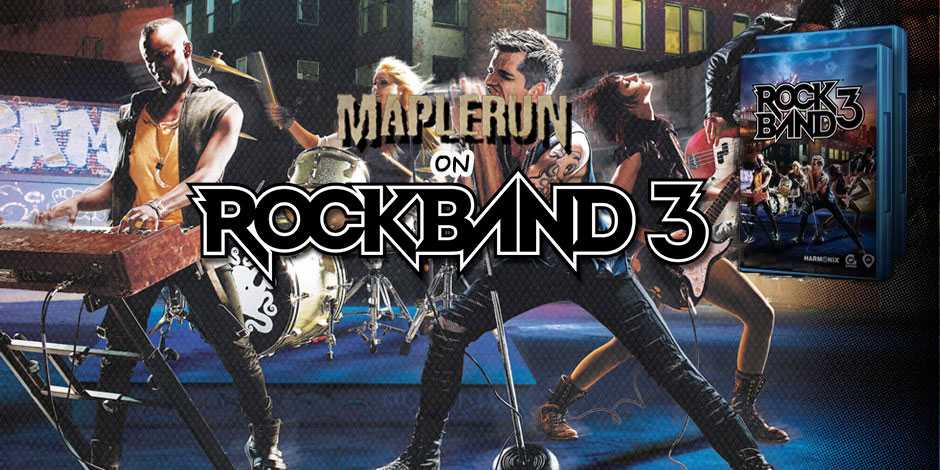 The band embarked on a European tour in early October 2010, successfully supporting progressive metal legends SHADOW GALLERY.
Τhe band's single 'For You' is presented on Rock Band, a videogame developed by MTV Games and Harmonix, available for Playstation 3, Xbox 360 and Nintendo Wii.
"...I am really happy to witness the existence of Greek bands like Maplerun, who have the ability to directly compete with big names of the international scene."

---

ROCKHARD MAGAZINE (GREECE) 7.5/10

Feb '09/ Issue 39